Orientation Documents
Below you will find documents and information on Engineering, Advising Services, and Registration for Courses.
Find your Engineering Advisor Contact Information on our Website.
---
Click and download documents used during Orientation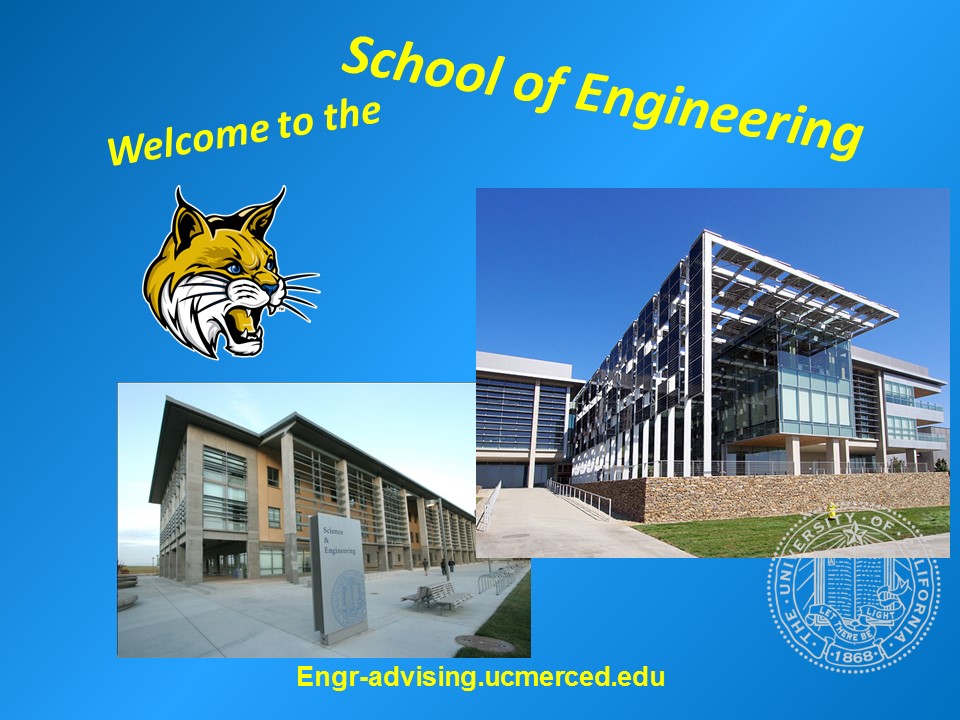 Learn more about academic planning, information on your MyAudit, and additional opportunities available to you while at UC Merced.

Learn more about Engineering Majors, General Education Requirements, Advising Office Procedures, Engineering Academic Policies, and tips for the first year of college.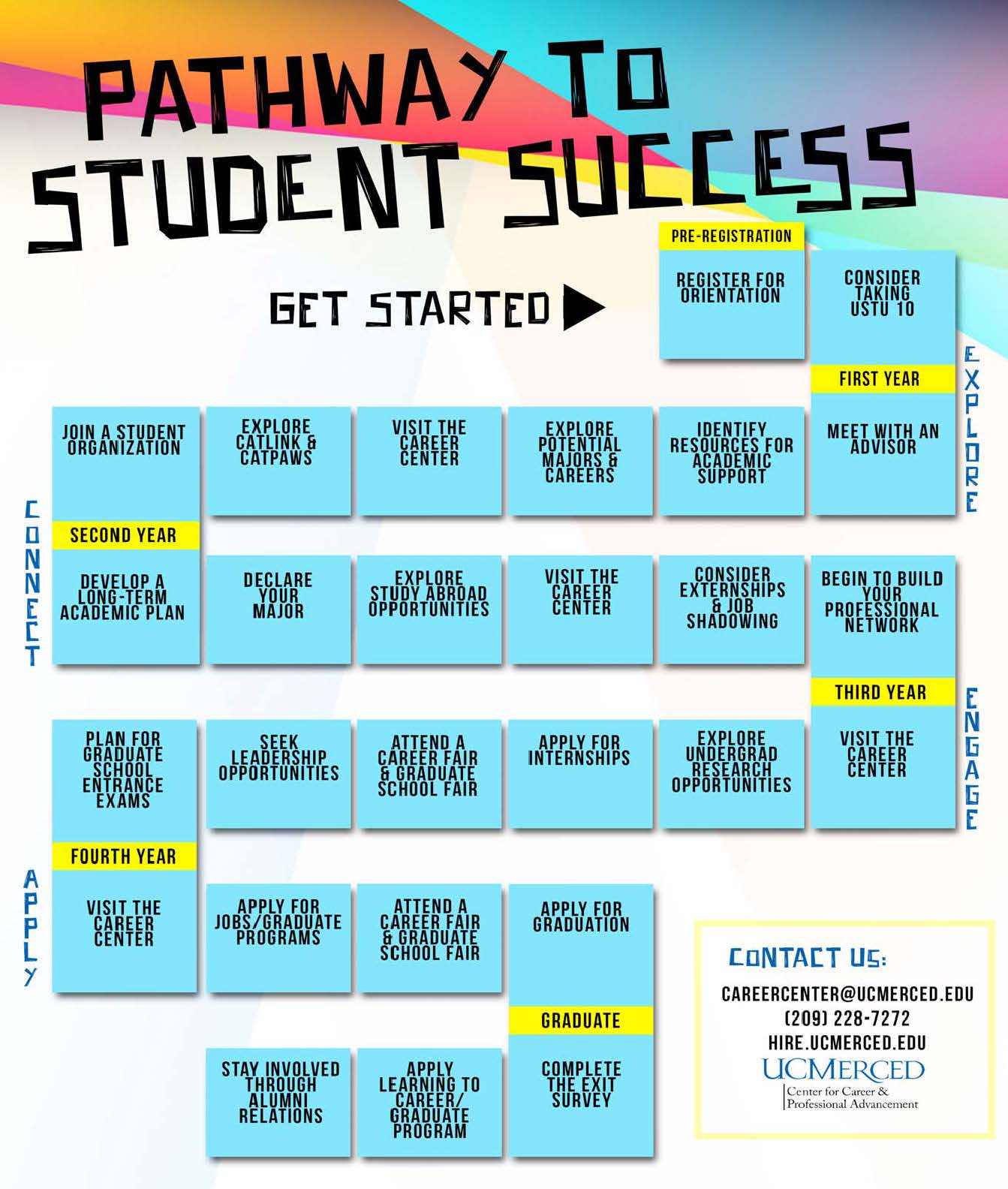 Put together by the office of Center for Career and Professional Advancement (CCPA), "Pathways to Students Success" offers a four-year career planning route.
The Strong Interest Inventory helps you identify your interests and gives you direction for career fields and specific careers that match your interest pattern.
The Myers-Briggs Type Indicator (MBTI) identifies your personality style and identifies careers to explore.
Career Assessments – are a great way to learn about your skills, interests, personality, and values. Remember that assessments should be used to help give you ideas of careers. They should not be used as the deciding factor for pursuing one career over another.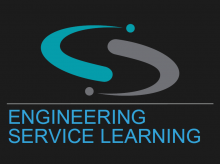 Engineering Service Learning offers courses (ENGR 097) with exciting real-world experience and opportunities for professional growth. Learn more
here
.
For a list of approved GE courses click below:
Additional Links:
---
With careful planning, preparing for health professions can be done in majors outside of the sciences. The links below will guide you on resources, events, newsletters/listservs, and scheduling an appointment to meet with a Pre-Health Advisor.
---
If you are requesting information from our office and/or your academic advisor it is important that you follow the following professional email protocol. Be advised, our office will only respond to your UC Merced email account, to protect your personal information. 
Include the following:
Full name
UCM Student ID
Currently declared major
Detailed message and semester you are requesting assistance with